Availability November 2023
The practice is fully booked at the moment. Please check here for regular availability updates
Moving Through Difficulty with Counselling
Life presents us with many challenges. Unexpected events, illness, change and transitions are some of the more obvious and universally accepted ones.

Sometimes, what we experience is less straightforward. We may feel confused and threatened by the onset of anxiety, depression or some physical symptoms. We might be trying to find a reason why we keep feeling misunderstood, isolated and frustrated. We wonder, is this really as good as it gets?

You might be looking at my website because you are searching for professional support in dealing with your distress. You may have reached crisis point, or be concerned you may do so soon if nothing changes.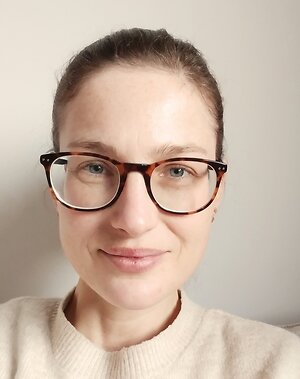 I am an effective, warm and professional counsellor and psychotherapist offering short- and long-term one-to-one therapy sessions for adults, meeting weekly.
I am also an EMDR (Eye Movement Desensitisation and Reprocessing) therapist in the final stages of a UK and Europe accredited EMDR training. EMDR helps people process major traumatic events and brings relief from PTSD, anxiety, obsessive/compulsive behaviours and phobias. It is also a NICE-recommended, evidence-based treatment for complex/prolonged trauma such as childhood abuse. You can find out more about EMDR treatment here.
In my nearly 15 years working as a counsellor and psychotherapist, I have come to believe that

difficulties, however painful and deserving of acknowledgment and compassion, can be understood as pointers towards an area that needs our attention in order for us to be able to grow and thrive again.

A typical session with me is a combination of talking therapy, body-based and creative techniques (no particular prior skills needed), offering both the necessary structure and flexibility for successful therapy. We have the opportunity to design and co-create your counselling or therapy together at every stage of the process.
A registered and fully accredited member of the UK Council for Psychotherapy (UKCP), I have been active in the counselling and psychotherapy context since 2009, and my professional qualifications include a post graduate diploma training in Integrative Counselling and Psychotherapy at the Centre for Counselling and Psychotherapy Education (CCPE), London.

To find out more about how I can help you or to arrange a meeting contact me. All counselling sessions including the initial consultation are confidential, and I work within the United Kingdom Council for Psychotherapy (UKCP) professional Code of Ethics.
Sessions take place weekly unless otherwise agreed.


Meeting Your Distress
To give us the best chance to work on your difficulties, we will endeavour to build a therapy relationship based on honesty and authenticity. I shall treat you with respect and compassion throughout our work together. Feeling vulnerable may not be easy to start with but, as with anything challenging, the only way is through!

Alongside addressing the immediate concern you are likely to have, my aim is helping the people I see reconnect with their authentic sense of self. The way we have been treated in our early relationships colours how we see, think and feel about ourselves. Our conditioning is a significant (and sometimes unhelpful) contributing factor to every situation we encounter - even if the two seem unrelated.

I believe it is important and healing to understand these connections; what is more, a lot of our potential lies in the undiscovered parts of our personality, using up latent energy we could enjoy and use more effectively. To tap into this potential I shall encourage you to connect with all of your experience, support you and offer gentle feedback where appropriate.

Counselling can offer insight about how to access our inner resources regardless of external circumstances. We shall work together to mobilise your inner strength so you can start overcoming your problems and move forwards again.
Therapy (longer-term work beyond immediate concerns) has the potential to create lasting positive change and, overall, a more fulfilling and meaningful life.
Areas of Difficulty I Work With:
Anxiety
Depression
Relationship issues
Trauma (traumatic incidents as well as complex or prolonged trauma such as abuse)
Death, bereavement and loss, including recent and ongoing events and sudden or unnatural death
Burnout
Low self-esteem
Work problems
Confidence issues
Loneliness
Change and transition such as career change, parenthood, retirement, separation
Feeling 'stuck'
Body image
Eating issues
Sadness
Addiction
Marital difficulties
Separation and divorce
Physical health issues and chronic pain
Family issues
Procrastination and difficulties in decision making
Creative and writers' block
Anger management
Sexual problems
Sleep problems

My Counselling&Psychotherapy Approach

Each of us is unique and I do not think there is such a thing as a one-size-fits-all therapy. You and your needs are what matters most, and it is essential you feel comfortable.
The integrative counselling and psychotherapy modality I have trained in allows me to meet your specific needs using a range of theoretical approaches.
We shall assess your needs in our first meeting and continue to do so throughout the therapy; there will always be the time and space to reflect together on how your therapy is going.


How I Work

My approach to psychotherapy is holistic.
I believe our experiences shape us from early on and continuously throughout life. As our beliefs and patterns of thinking and behaviour get established in our personality, they not only influence how our life unfolds but manifest in all aspects of our being - mind, body and soul. I invite my clients to engage their behaviour, conscious and unconscious mind and body in the therapy as appropriate.

I use a range of therapy approaches: person-centred and humanistic therapy and Gestalt, existential therapies, psychodynamic therapy, family and systemic therapy, transactional analysis (TA), cognitive-behavioural therapy (CBT), and transpersonal psychotherapy. EMDR can help you process difficult events and to bring relief from troubling symptoms. I also integrate elements of art, drama and play therapies, creative imagination and dreamwork into my work.